Wholesale, Business and Home Supply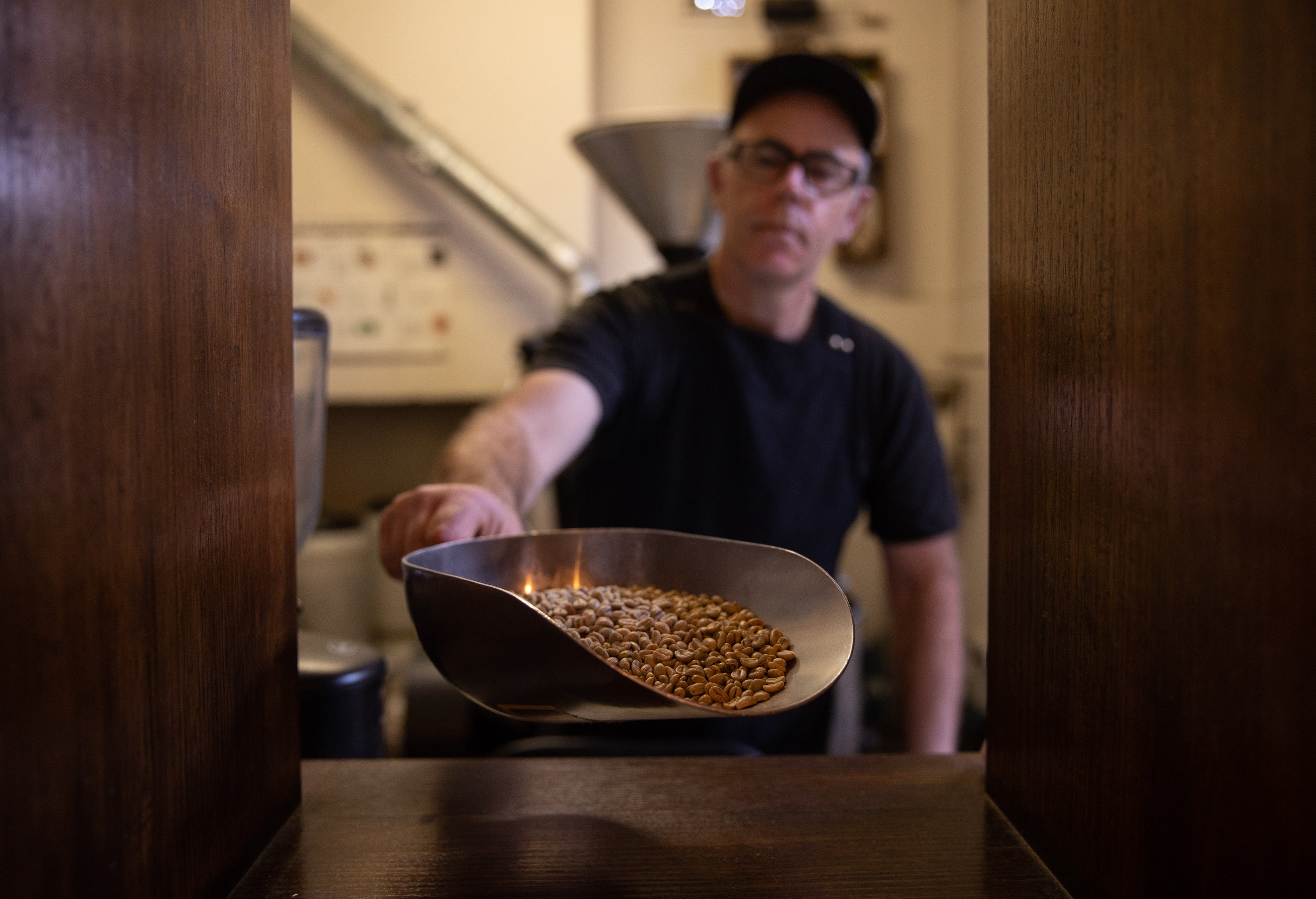 Eureka Coffee & Growers Espresso
Small Batch Micro Roastery
Coffee Subscriptions
If you like to brew at home or the workplace, let us make it easier for you. You can now select a range of options to receive a regular supply of freshly roasted coffee delivered to your door.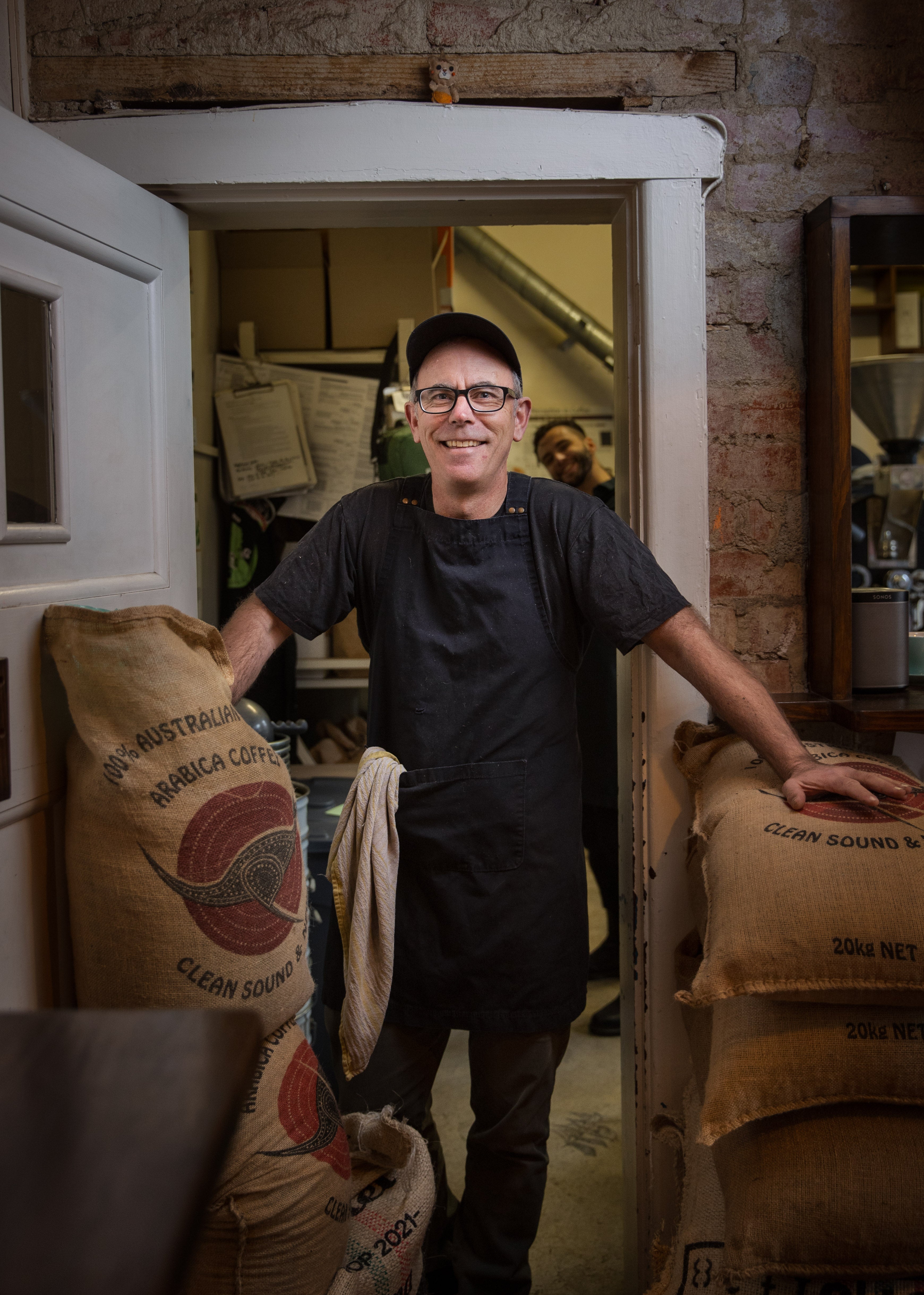 About Eureka Coffee & Growers Espresso
We have been sourcing and roasting amazing coffees since 2000.

Our journey started on our family coffee plantation in the Byron Bay hinterland in the 1990s, and we have since expanded to source and roast coffees from around the globe.

Our Eureka Coffee range remains 100% Australian grown arabica. Our Growers Espresso range includes Seasonal Blends and specialty single origin and estate coffees. We love to present rare and interesting coffees which showcase the various plantation processing styles available.

We roast all of our coffee in small batches in inner Melbourne - a city which ranks as one of the great coffee cities of the world!

We are real coffee professionals and we value and treat our suppliers, staff and customers with the upmost respect, as we do the beautiful but fragile planet we rely on.
Black Geotechnical first came across Eureka Coffee about 20 years ago when Eureka was supplying a garden café next door to our office in Glen Iris and we fell in love with the coffee from their freshy roasted, and responsibly sourced, beans. When we relocated the office to Yarraville in 2010 it was a no-brainer. We purchased a commercial coffee machine and since then have received ongoing fresh roasted bean supplies every 2-3 weeks from Eureka Coffee. When we look like we will run out of beans in a couple of days, we place an email order with Mark, and we receive an Australia Post delivery within 1-2 days. We are very happy with the product and the service.
We are so very happy with both yourself and your commitment to us, your care, support and service have been nothing short of exceptional. We continue to love your Seasonal Blend as our house brand and wish to renew our commitment for ongoing future supply with you. We feel that choosing Eureka Coffee and Growers Espresso has been the absolute best decision for our cafe. Thank you, Mark, for your professionalism and commitment to bringing out the best in Wild Things Coffee.
For more than 10 years Eureka Coffee and Growers Espresso has been supplying our office with a broad selection of coffee sourced from around the world. The quality of the coffee and customer services has always been excellent including fast turnaround on a few urgent orders when our supplies have been low.
I've been a customer of Growers Espresso for more than 10 years in that time it's changed from my local corner cafe to my online source of coffee beans. Their beans are always freshly roasted, reasonably priced, and they have some amazing varieties on offer. The same-day delivery of beans for locals is a game changer and has gotten me out of some tight caffeine related spots!
Eureka Coffee and Growers Espresso has been my go to coffee for about 7 years now. Mark and the team deliver the best and freshest single origin from South America, Africa and Asia. The level of variety is astounding, it never feels like you're drinking the same roast! The subscription service works flawlessly, and you can see the level of dedication and care in the product everytime you open a bag. Highly recommend.
I have been sourcing Eureka coffee for as long as I can recall – usually sourcing at the Melbourne farmers markets. One of the most desperate risks in moving from Melbourne to Perth 6 years ago was my coffee! Never fear – Eureka ship me my beans on a subscription and I love telling guests I can give them a real Melbourne coffee and watch their faces light up when they taste it. Most people don't realise you can source Australian grown coffee, which I love to explain, but at the end of the day it is simply the best coffee in Australia. Mark and the team provide a lovely personal service.